We are praying for YOU!

And please view the special prayers below!  God bless to you and yours!

Matthew 6:33

Seek ye first the Kingdom of God, and His righteousness; and all these things shall be added unto you!

ALSO!

See the various ways to give at

​This is NOT a non-profit!

Taxes WILL be paid on all income! 

Thank you so much for supporting our work!

God bless you abundantly!

Thursday, December 29, 2022

SPECIAL PRAYER FOR A VERY SPECIAL LITTLE BOY and all the sick children that God would TOUCH and completely HEAL!  IN JESUS CHRIST'S HOLY NAME!  AMEN!

Saturday, May 28, 2022

Dear God!

We come to you and ask for your help!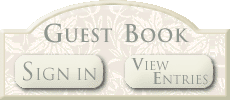 Please feel free to sign the 

GUEST BOOK

above, to sign it anonymously, 

and request prayer!